GOLDEN CIRCLE // MIX IT UP
The juice market is becoming over saturated with new, healthier options and flavours, and as a result Golden Circles sales have been plummeting. To bring Golden Circle back into the public eye, we rebranded some of their most popular flavours and positioned them as alcoholic mixers, prompting customers to "mix it up". 
INSIGHT // 
Fruit juice is a popular choice as an alcoholic mixer, however there is a gap in this market as there are currently no products being targeted towards this segment
DELIVERABLES // 
Juiced rebranding, curated Spotify playlist and social content
​​​​​​​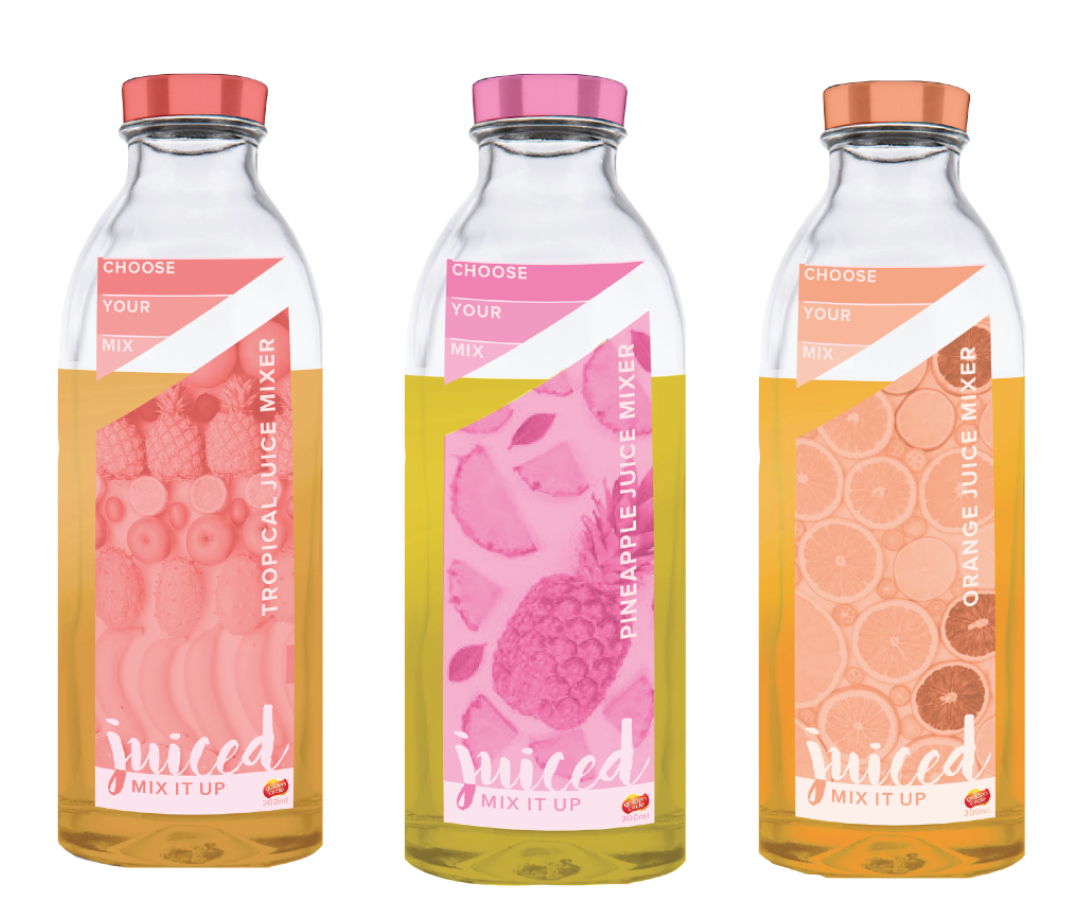 To emphasises this new positioning we moved Juiced into the spirits section with bottle shops, intercepting our TA as they are buying drinks.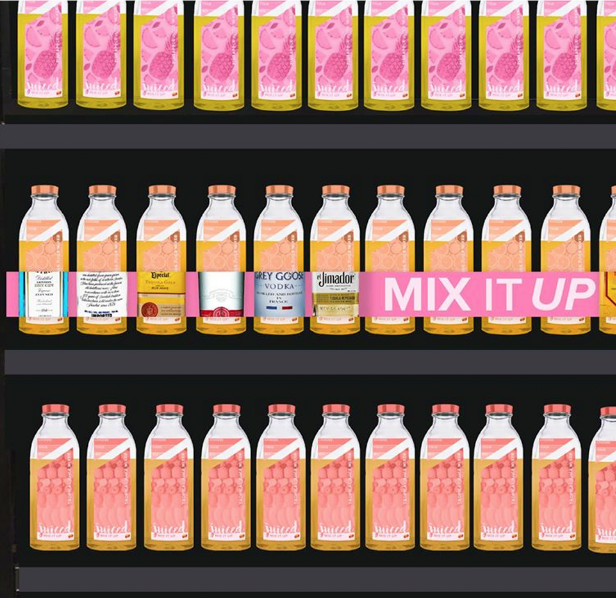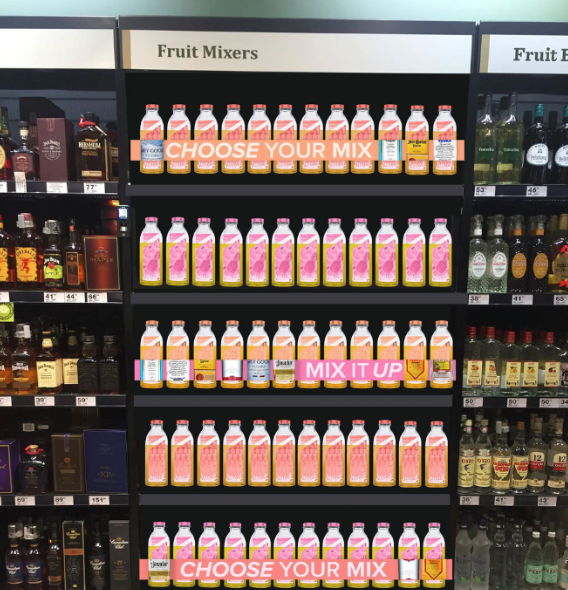 Because no party is complete without a great playlist, we designed a specially curated playlist prompting people to "mix it up". ​​​​​​​​​​​​​​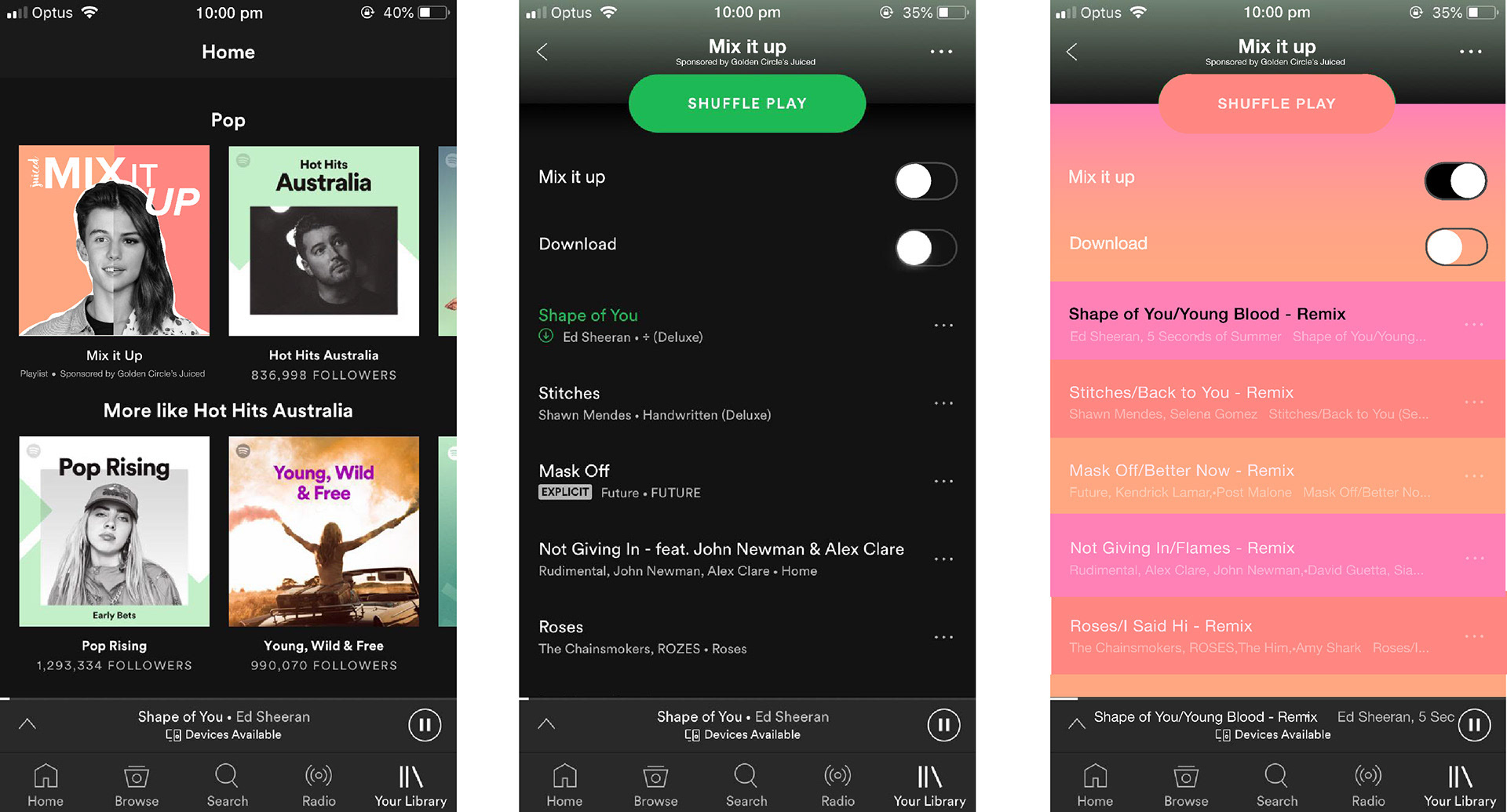 ​​​​​​​​​​​​​To engage with our audience, we then created an instagram story prompting people to send us in their favourite way to 'mix it up' for a chance to be featured.